Photo Credit: Noah Bolton Flickr via Compfight cc
Light is beginning to shine on our project that was previously in the dark.  Where there were once questions about what it would look like, they have now been satisfied with concrete evidence.  There were some curves along the way, but one thing remained constant – the steadfast, helpful, collaborative nature of both Ellen and Sam in this project of ours.
Only a few weeks ago we decided together that Google Classroom was not the platform we ultimately wanted to use.  We started to populate our prototype on Google Classroom and it just didn't shape up the way we wanted it to look.  We all agreed that although it was late to be changing our platform –  we really wanted it to be more appealing, more colorful and  interesting to grade three students. As well, we wanted it to be very easy for them to navigate.  Once we decided to make a platform switch, our unanimous decision was to go with what we know – WordPress.  This platform has all the features we were looking for : easy to use, straightforward, colorful, simple to navigate etc.
Once we made the move over to WordPress, everything just started to unfold beautifully.  I am most happy with the visual appearance.  I am a visual person myself, and am drawn in by color and beauty.  I think many students are visual learners as well and will be enticed by the interesting colorful pictures on the site we have created.
Photo Credit: pburka Flickr via Compfight cc
A personal benefit from the move to WordPress has been the comfort and familiarity with the logistics of how to import and source videos and pictures. I have noticed how quickly many of my colleagues can click and move things around on a computer. I have come a long way but still consider myself to be more towards the early part of this learning continuum.  I am happy with how our prototype looks and am grateful to my partners in this project.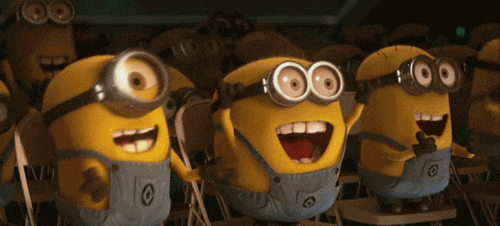 I have to agree with Elizabeth this week.  In her blog she talks about how difficult it is to put all the pieces together even though you have already chosen those pieces.  Then there is the need to double check that what has been chosen is a match to the assignment criteria.  Of course, all the while remembering to make sure the format works for the intended audience. There are so many variables to consider when putting together the pieces of this 'prototype' puzzle.
Photo Credit: Nicola since 1972 Flickr via Compfight cc
I have checked and double checked to make sure that my links work.  That said, we all know computers – sometimes there are little glitches for no apparent reason. I needed to rework my 'voice' in the lessons because I discovered I needed to establish consistency.  Initially I had vacillated between talking directly to gr. 3 children and adding in comments for teachers who might want to use the module.
Then there's the element of group dynamics – when to get together (and how). Our online meetings have all worked out well, but for me it has taken some getting used to. Each person comes to a group project wanting to explore their own ideas while honoring the thoughts/idea/wishes of others. Group work develops certain relationship skills. After all – isn't that why we encourage our own students to participate in group work.
I know this is an online course and we have very easy tools to facilitate online meetings. I have to admit that I have become more comfortable with getting together with my group online – but out of curiosity… I am wondering if you got together for 'online' or face to face group meetings?  And… which do you prefer if you have a choice?