Photo Credit: 13winds Flickr via Compfight cc
The more I read, listen to and watch – the more I become convinced that using technology in the classroom is an excellent way to engage learners.  My engagement in this technology class is a prime example.  Even out of my comfort zone, I find myself drawn in by all the exciting tools that ignite the imagination.  I believe that if a professor had shown me a screen like the one above to explain some of the biological information about cells during my science degree – I would have been hooked in a different way.  I am becoming inspired to learn to use technology in the classroom and hope that I might spark student engagement in different ways than with the traditional teaching methods I have used in the past.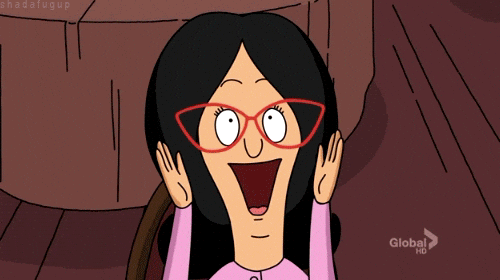 via Gify
Better Late than Never !
I was searching for online articles that show how technology in the classroom and having students engaged in their own learning can be inspirational.  I found a TED Ed talk by a woman named Shelley Wright in Vancouver who used to teach traditionally, like I did, and then she took a class with a man by the name of Alec Couros that inspired her to teach differently.  I really resonated with her opening and then, when she said who her teacher was – I could hardly believe it.
So you see, it must be a story more common than I realize. Teacher is going about their same old sameness until they realize that something could make a significant difference in their students lives – as well as their own.  Most teachers that I know, care enough about their students to want to make changes when they realize it could really help their students – so they give it a try. Here I am, walking a similar path to many who have gone before me, and I'm sure there will be many more to follow.

Photo Credit: Ken Whytock Flickr via Compfight cc
In our reading last week, Bates suggests that teachers should consider their instructional approach, what content they want to include, as well as the skills they want students to develop. So now what lies before me is to do what Bates suggests: look at my audience, decide what I want them to know and how they will learn it, and then pick the style of lesson that will best meet learner's needs.
This week I read a number of articles that lead me back to a term from a couple of years ago – student centered learning.  Underneath the discussions of online and blended learning there are ideas of having students be able to choose what they are interested in.  Also, they are able to work at they own independent pace, learn in different ways, and show their learning in a variety of ways. This is an example of one of the posts I read that reminded me of student-centered learning.
When I read Elizabeth's blog this week I had a funny thought…  I have been feeling so inspired to explore the technology route, that I had not considered that people would write articles outlining the downfalls of using technology in the classroom.  Of course there are many things that could be considered 'drawbacks'. One article indicated in her blog talks about how educators are not always properly set up for success with technology.  I would consider myself in this situation.  Yes, the responsibility is mostly mine, but there are many logistical factors that make using technology at our school difficult.  Firstly, there are computer carts that are shared by all teachers.  We are only allowed to book twice in two weeks for one hour of classroom use.  Then, there is the difficulty that not all students are able to successfully log in.  By the time the hour is up – sometimes, very little can be accomplished.
I am grateful for the technology education that I am getting at present.  If there were no online courses offered, perhaps I would not have been able to have access to this class.  Online learning allows people who are working and have families to have access to higher education.  What could be the downside to that ?